Given the nature of my job, it is important that I identify areas that I would be paying special attention to understand them in more depth. The choices have been made given a combination of both my interest, some general indications that I get from various sources and my gut feel (which also gets a significant weightage).
The fact that we have to make use of our available time to do other things in life too means that I must drop some items off my Tech Radar. This is important so that I can use my time judiciously.
My definition of paying special attention too includes searching on a daily basis for articles on that topics (Twitter is my main source that leads me out to the sites and then on to the hyperlink world) and trying out hands-on, making notes, making presentations, conducting professional training on them and more. My definition of "dropping the item" means that I will give cursory glances to that tech, read up on articles that still catch my interest but I won't be doing too much hands-on, talks and so on. Ofcourse, everything is subject to a bit of change and we need to be flexible.
Areas to pay attention to (in no order of importance)
Go Language (maybe Swift too!)
This language has caught my interest since a while and I had been putting it off for some time. Mid-2015 saw me take to the language in a big way and I believe it brought in a breath of fresh air to my writing server side APIs and utilities. I am booked to attend Gophercon Bangalore in February and get inspired by Gophers to go to the next level.
If I get some bandwidth, I want to spend time learning Apple Swift too. Open Source + Enterprise Adoption of iOS Devices + Ability to write Server side software is a sure way for Swift breaking through in some time. The developer community is huge, enterprise and individuals love iOS devices and once the Open Source activity picks up and moves this to other platforms, things can only look up.
Containers
The way we package, deliver and run software has changed for good because of Docker. I am heavily invested in the Docker ecosystem and one of my goals will be to get a better grip on Kubernetes and other clustering solutions for Docker. I am also bullish about launching my 1 or 2-day Docker course this year.
Messaging Platforms
Slack and Cisco Spark are the two platforms that I want to focus on. I believe that Messaging Platforms are already the new OS and my interest areas are in Integration, Analytics and Bots.
Architectural Patterns
Keep up to speed with simple and clean patterns that provide for scalability and failover. This might be in conjunction with the next section i.e. IaaS providers.
Amazon Web Services and Google Cloud Platform
I love the Google Cloud Platform and continue to remain invested in every new thing that is announced on the platform. It is more than sufficient to meet my projects and clients needs. However, one has to be pragmatic and know about the big gorilla AWS. You cannot avoid it and they have some interesting and cool things too. Plus the market share is heavily tilted in their favor too. So I will be learning more about their platform. It will help keep me balanced and offer a proper choice feature wise across various services on both AWS and Google Cloud Platform.
Serverless Computing
First there was PaaS, then there was IaaS. I believe we should once again see the emergence of PaaS and I hope that it turns out that way. I am fairly interested and invested in solutions like AWS Lambda. I believe most developers will be able to use these services more effectively as more use cases emerge.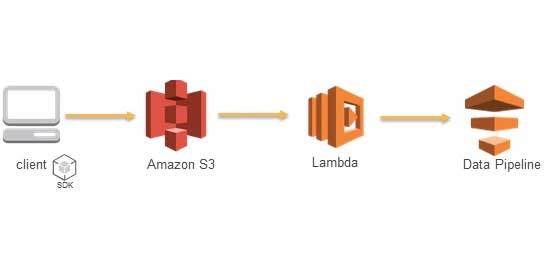 Documentation/Videos
I want to continue to produce blog posts, cover a tutorial series or two like every year. I have not been much into producing videos and hope to break through with that this year. However, my focus will remain on beginners to technology. Nothing interests me more than getting total newbies introduced to a technology in a few hours, in a completely hands-on manner.
Time Management/ Work from Home / Others
I finished an excellent course on Time Management Tips on Pluralsight. And hope to take a look at many more such courses that help me get the best out of my time, work from home patterns, conducting effective meetings and so on. Even if I get a point or two that I can employ, those courses will be worth it for me.
Training Programs
One of my goals this year is to launch a course for Fresh Graduates that takes them through an intensive 2-3 month program that covers a wide range of areas like programming language (maybe Go), Server Side APIs, Web Development, Angular (Front-end), Databases (Mongo DB / Cassandra / Redis) and deploying on Cloud Platforms like GCP and AWS. The course is completely hands-on and plans to use best practices like source control, code coverage and more to get the graduates tuned to how development teams work. Stay tuned!
Apart from them, I am in final stages of getting my Docker and Go Language basics course in place. The 2nd Quarter should see them getting announced. If you are an organization looking to catch up on the above courses, let me know.
Book Reviews
I reviewed 3 Technical books from publishers like Manning and Addison Wesley. The topics ranged from Android, Python, Raspberry Pi to JavaScript. I love reviewing books and would welcome any opportunities that I get. If you are a publisher, do let me know.
Areas that drop off my radar
Big Data
I am no longer going to spend any time in trying to setup complex Big Data architectures or infrastructures. For me the ideal service is what Google Cloud Platform provides in the form of Big Query, Data Flow, Python Notebooks and more. I will end up using those versus anything else.
IoT / Wearables
This industry is too much in a flux. And while that presents an opportunity, when I look at it as an educator, I think there is still some time for this, unless you want to tinker around and do a fun project or two. I have no doubt about the impact on these two technologies on our lives and I will be happy to follow it as standards and interesting applications emerge.
Machine Learning
This is a hot area and while it would be cool to learn more about it, I know that I do not have the fundamental theoretical knowledge to understand the lower level algorithms. I am intentionally dropping any effort to go back and learn the basics over here. I firmly believe that Machine Learning will be big but for most of us, we will expect that the experts or teams that use it in a cool way, will provide a component or API that we can use. I will be keeping an eye out to use such solutions or services that use Machine Learning at the backend. For e.g. Computer Vision APIs — I love them and what they are doing. I plan to use them but not worry too much about the internals.
Mobile Development
App visibility is in shambles —  no doubt about that. I am not in a position any more to learn Android and Swift to continue producing apps for both Android and iOS Platforms. I know there are cross platform tools but digging into them will take way too much time. Of course mobile is part of our lives, so I will want to stay on top of the developments that are happening around here but I won't  be investing my time into nitty gritty details about what new features have come in which API Level and so on.
The word "Agile"
This is the most misunderstood and bastardized word in our industry. A majority of the articles around this are just jumping onto this bandwagon, using this word and telling us the same old thing i.e. use your common sense. All articles with the word "Agile" in them will be flagged primarily as SPAM by me and I am not likely to read any of them.
Comments are most welcome. Happy Learning in 2016.